Elder Abuse!!!
YES….. unfortunately it does happen and is becoming a real concern in our community. It's disgusting and needs to be prevented.
How can you avoid Elder Abuse for yourself and or a loved one?
Elder abuse comes in many forms. It is basically the rise in the abuse of the frail and elderly by family, friends, relatives, and carers. It comes in many forms including: physical & emotional abuse,
deprivation, financial deception and outright theft. In many cases it involves an elderly parent that has lost mental capacity (e.g. has dementia or alzheimer's disease). In the most severe cases some carers are not only physically abusing the elderly, but may be intimidating them, and stealing from them at the same time.
The elderly can sometimes be left in a very powerless position if they are not careful and don't prepare well with the help of an independent adviser. It's an area that should concern every retired individual and their families. It's ugly and can destroy the entire family unit, but it's preventable.
In recent years with the rise of the baby boomers retiring we have seen many of this generation become carers for their elderly parents, and in some cases this generation are caught right in the middle caring not only for their parents or elderly relatives, but may also still have an adult child still in the family home.
These people are referred to as the 'sandwich generation' (i.e. sandwiched between their parents & adult children and consequently burdened financially by both). Financially this can become a very difficult time for them and can lead to 'elder financial abuse'.
Many of this generation have been given unprecedented power and access to the wealth & assets of their parents or elderly relatives.  Many have been given 'Power of Attorney' over their elderly relatives and many unscrupulous relatives have seen this as an opportunity to take what isn't theirs or feel that they are entitled to use their parents assets for themselves before they even pass away. I personally feel disgusted when I hear about this occurring, but it's on the rise and is all too common.
There is often a blurred line between what funds are being used for the care of an elderly relative and the carers own personal spending. In many cases the elderly person may not have a trusted relative, friend, or aged care adviser they can rely on. They may give the financial power to a relative that doesn't really want the job or fall victim to temptation and greed, especially where the one holding the Power of Attorney has limited financial means themselves.
No doubt there are cases where a parent may have not minded their loved ones utilizing some of their assets where they have might have an excess, but who really knows unless a legal financial agreement has been drawn up prior to them losing their faculties. This can be done through a specialist Aged Care financial adviser and your family solicitor. It can form part of your 'Estate Planning' advice which every retiree should include in their initial retirement plans with their adviser.
Unfortunately in some cases some of these people have taken advantage of their position of power and either deprive their relative of their assets or simply steal from them. It's sad, but true and can be prevented.
How Can I Protect My Loved Ones?
You can Protect your loved ones, or yourself from 'Elder Abuse' by getting a Solid Financial Plan EARLY!!!! (i.e. engaging a trusted aged care adviser to oversee your financial future and make sure you are financially prepared no matter what the state of your health). It also involves getting a legal representative involved in the process to formulate binding legal agreements if you or your elderly relative do want to pass some of their assets on to relatives and/or carers while they are still living.
Sometimes this may occur where they have had a loyal friend or relative caring for them for a number of years and they want to make sure that they are in turn looked after as well as a thank you for their commitment and loyalty. This sort of gratitude is not unusual, but still should be documented early to prevent conflict.
Another common negative outcome in these situations is family breakdown. In many cases it's caused when one family member is doing all the caring. Generally it's the siblings that aren't the carers that may discover some spending that they don't agree with of their relatives assets. In many cases the spending may have been legitimate and agreed to by the elderly relative before they lost their faculties. Unfortunately without agreements or the relatives wishes written down and expressed it can still cause massive family issues and breakdown whether it's true or not.
From an advisers perspective it is sad to see, and entirely preventable.
This is definitely an area a 'trusted age care adviser' can help by becoming a mediator and independent voice who understands the wishes of the relative as they may have been a client of the adviser for years.
Having a trusted adviser to play this role in my experience as an 'Aged Care specialist adviser' is greatly appreciated and valued by the clients family. It's also a great feeling as an adviser to know that the family is able to work together for the benefit of your client when they need it most. Early intervention and planning with your parents advisers is very valuable to an elderly client and their family unit, friends, or carers.
To contact a trusted ' Aged Care Adviser' visit http://bmkfinancialservices.com.au or call Brad Lonergan on 0423621120.
Don't delay. It's too late after a loved one loses their mental capacity to put together an Aged Care Plan.
Brad Lonergan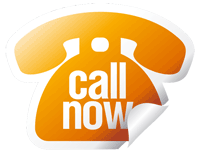 Contact Brad Lonergan (Financial Planner) for more information on Aged Care Advice in Newcastle to protect yourself and your loved ones investments.

0423 621 120 or email at brad@bmkfs.com.au