As you Sow, so you shall reap!
The biblical principal of 'sowing and reaping' simply says that 'if you sow you shall reap'. If you are a gardener you will understand the concept that if you sow your seed at the right time, under the right conditions, and give the growth of the plant the right amount of sun, water, food, maintenance and on-going attention, then inevitably your will have a successful harvest and you will reap the rewards of this effort.
The reverse of this message is also true, meaning 'If you don't sow, you don't reap'.
This principal is true of life, and can be adapted to the act of investing (i.e. either super or non-super investment). Similarly if you don't start the process of investing or metaphorically 'sow the seed' nothing will happen.
If you don't invest at the right time, under the right conditions, the investment could fail.
If you don't give the investment adequate attention, care, and maintenance. In other words if you don't regularly review the investment then more than likely it will fail. This is why not only getting 'initial investment advice', but also 'on-going investment advice' is extremely important.
An investment left sitting in any fund without attention increases the risk it could fail. It astounds me that a vast number of Australians ignore there superannuation. I have had many a new client who had many hundreds of thousands of dollars invested and little understanding of where they were actually invested, or they have money spread over several funds all getting charged individual fees, eroding their future.
This I believe is a consequence of most people in Australia being invested in simple industry based or corporate funds where they historically have received little or no attention when it comes to personal advice. This apathy needs to change if we are going to have a successful and happy retirement. If you are paying a fund anything at all you must demand advice.
"As a fund without advice is like a ship without a rudder'. Without a rudder you have No Direction"
There is nothing wrong with the funds most people are in, but there is a problem with the lack of advice people are receiving. Those that seek advice understand this once they see what's actually available to them in the advice world.
Most people are unaware that there are strategies to protect your super while you are working, and in
retirement (i.e. Capital protection, and Income Guaranteed options). The reason most funds don't offer this to their clients would be due to the 'lack of advice', or their fund has a very basic and limited
offering.
If we had another GFC (Global Financial Crisis) in future these are the things you should be aware of, particularly if you are retired and have no means of replacing your super funds capital.
BMK Financial Services can provide you all these available options to not only grow your wealth, but also protect what you already have.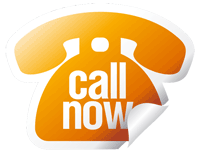 To get the best Investment advice in the Newcastle Hunter region, contact Brad Lonergan – 0423 621 120 or email at brad@bmkfs.com.au
'BMK Financial Services Pty Ltd' is a Corporate Representative of 'Charter Financial Planning Limited' – AFSL # 234665. A member of the AMP Advice Network